Attack of the pink and cuddlies
I think it's a weird coincidence that - for geeks, anyway - this year's April Fool's Holiday seems to have a "I wanna pony" theme.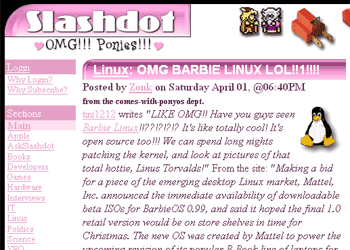 There was also Google Romance - at least, I think that's a gag site. Maybe it's not a "ponies" theme, but a "geeky guys don't get women" thing.