2013
Ah, Ye Olde Neglected Blogge.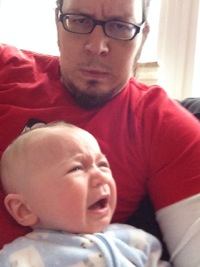 I wrote a year-in-review thing a few years ago and kinda meant to make a habit of it, but other things kept getting in the way.
2013 was a weird year. If I had to pick a theme, I'd probably go with "Biology Is Weird".
Outline of potentially significant events in 2013:
In May, I quit my job at LivingSocial.
In June, my wife and I had our first child.
In July, I started my new/current job at GitHub.
In November, we bought our first house.
All in all, I like it, but man, I feel old now. It's a lot of change and much of it in a scary, new "settling down-ish" direction.
Permalink • Posted in: year-in-review • Post a comment